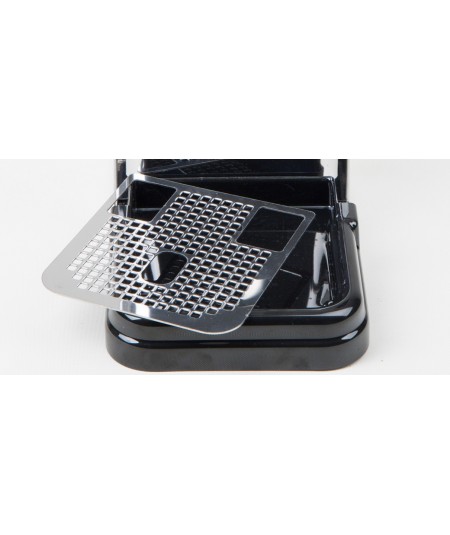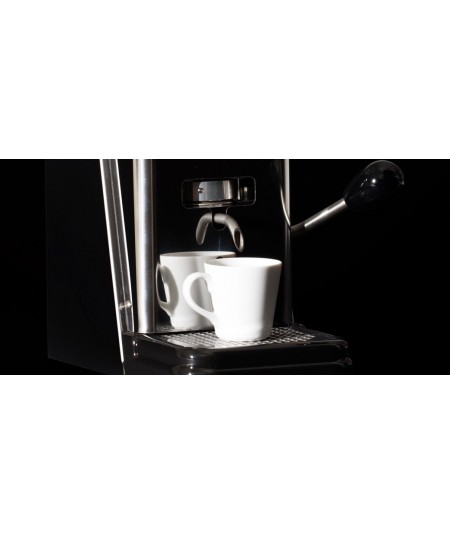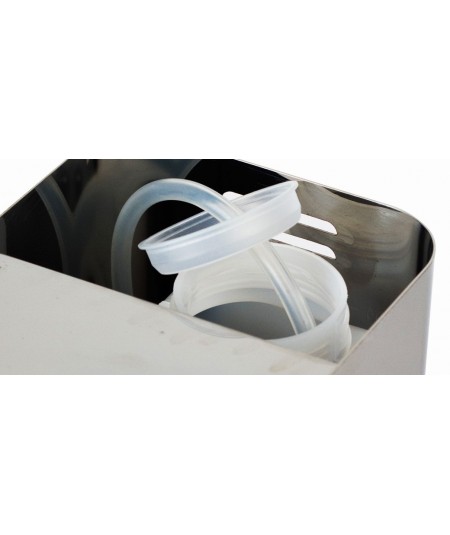  
Pods Machine Flytek Zip Lux INOX ESE 44mm
By buying this product you can collect up to 29 points. Your cart will total 29 points that can be converted into a voucher of €5.80.
€415.00
OFFERTA SPECIALE MACCHINA A CIALDE Flytek Zip Inox 44mm
100% Made in Italy

OFFERTA: SE AVVIENE CONTEMPORANEAMENTE L'ACQUISTO DI UNA SCATOLA DA 200 CIALDE SPEDIZIONE GRATUITA SU ENTRAMBE E SCONTO PERSONALIZZATO. Vedi altro articolo Pacchetto.
Payment by credit card, bank transfer or Postepay recharge..

Immediate shipment by express courier GLS or DHL.

Free return within 14 days of delivery.
La soluzione ideale per la casa e la famiglia, di dimensioni ridotte, 100% Made in Italy.
Con un generoso serbatoio da 1 litro, ZiP è costruita nella migliore tradizione FlyTek: telaio e carrozzeria in acciaio INOX lucido, resistente nel tempo, facilmente pulibile, e di aspetto solido e molto elegante. Il ridotto assorbimento (800W) aiuta la famiglia a tenere sotto controllo i consumi di energia elettrica. Il sacchetto addolcitore di serie (da sostituire mediamente ogni sei mesi) permette di ridurre significativamente la durezza dell'acqua nel serbatoio, e quindi la formazione di calcare nel gruppo caffè. Il meccanismo di chiusura della cialda è ottimale, come pure l'infusione del caffè. Molto semplice anche la manutenzione: pochissime viti -dello stesso tipo- consentono un facile accesso alle componenti meccaniche ed idrauliche del gruppo.
Tutte queste, e molte altre, sono caratteristiche che rendono ZiP un piccolo capolavoro di tecnologia Italiana del caffè.
Principali caratteristiche tecniche
Alimentazione: 220/230V
Frequenza: 50/60HZ
Assorbimento: 800W ca.
Pressione: 20 bar
Peso: 7 Kg ca.
Dimens. LxHxP: 150x293x280 mm ca.
Capacità serbatoio: 1,0 lt.
Capacità vaschetta raccogligocce: 335 cm3
Materiale principale: Acciaio INOX inossidabile